RevOps offers several different ways for you to change the way your agreement is displayed.
When putting together your agreement, RevOps offers a few ways to adjust how Products and Services are displayed on the agreement.
Adjusting Columns on Pricing Table
By clicking on the gear icon right above the pricing table, you can choose which columns you would like to show or hide on the agreement.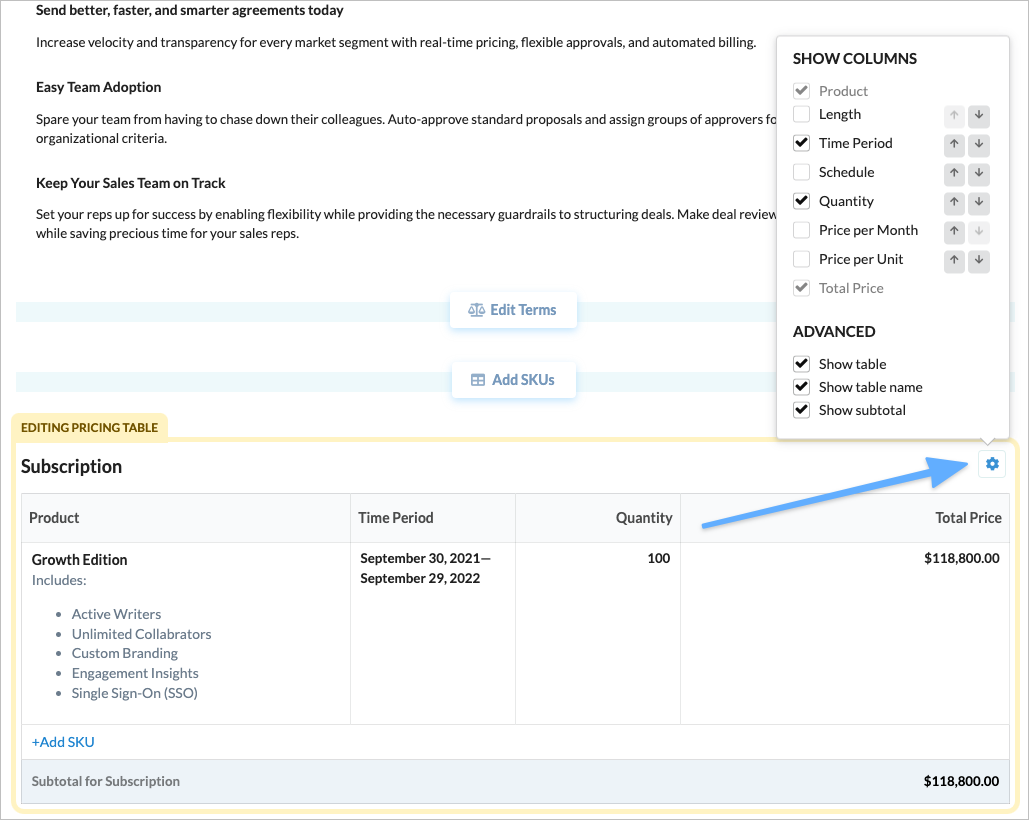 Hiding Sections on Pricing Table
Additionally, if you would like to hide the name of your pricing table, the subtotal, or the table completely, you may also unselect those options under the "Advanced" title of the menu.
While tables can be hidden from the agreement, because they exist on the document they will still be included and calculated in the Overall Total.
Adjusting the Calculation of Prices
The calculation of prices can also be adjusted on the agreement so that you can show your customer the price of purchase displayed as:
the Total Contract Value
an Annual Schedule
or just the First-Year Price
When selling an Order Form that extends more than 12 months, you may want to show the annual schedule or first-year price instead to help reduce sticker shock.

This Overall Total calculation may also be hidden on the agreement, by clicking on the gear icon to the right of "Total Contract"