How to counter sign deals with RevOps.
After a deal has been signed by the customer, it's now ready for counter signature!
As the counter signer, RevOps will send you an email letting you know that your signature is needed.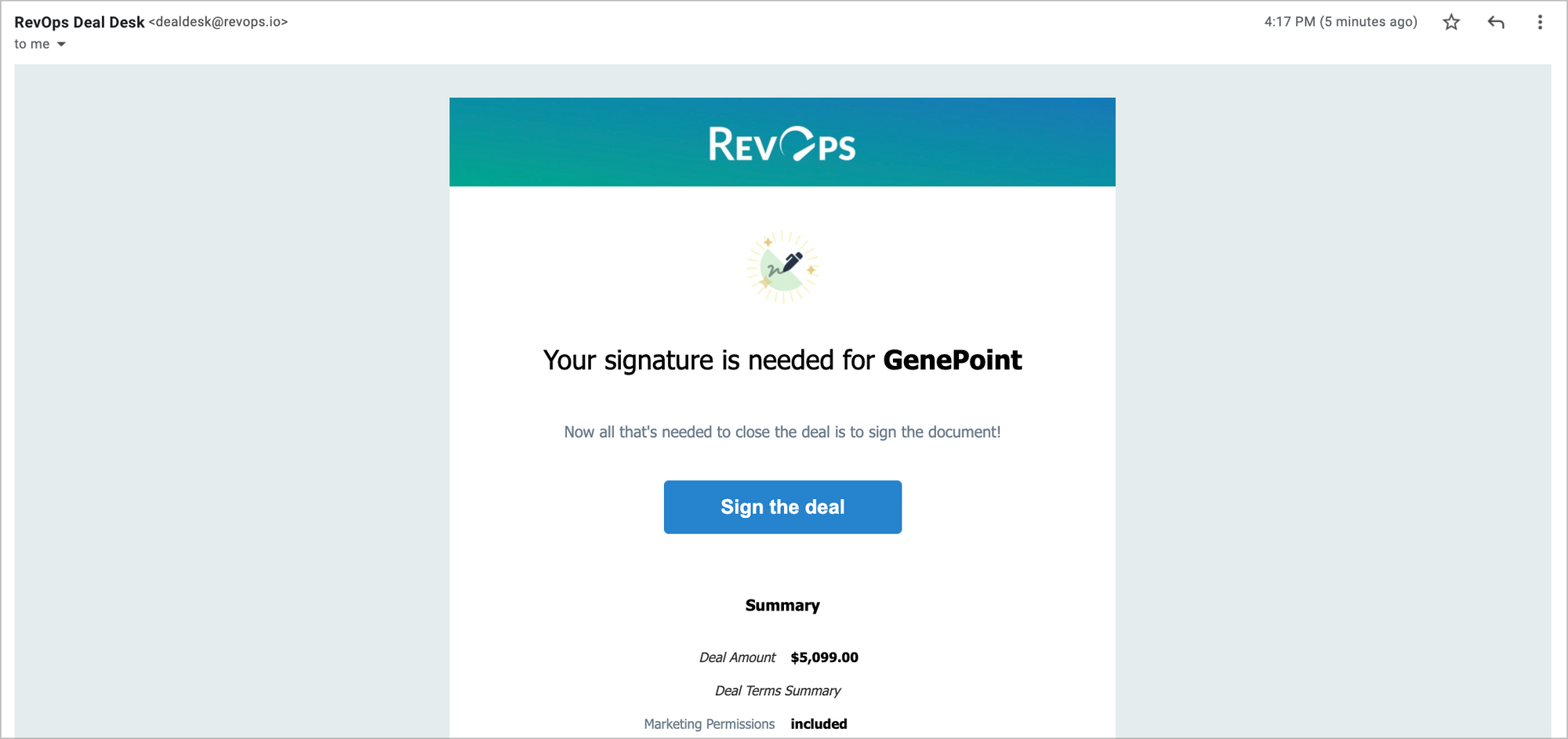 By clicking on the button in this email, you'll be redirected to DocuSign, where you can review and sign the agreement. Once you've signed the agreement, you're all done!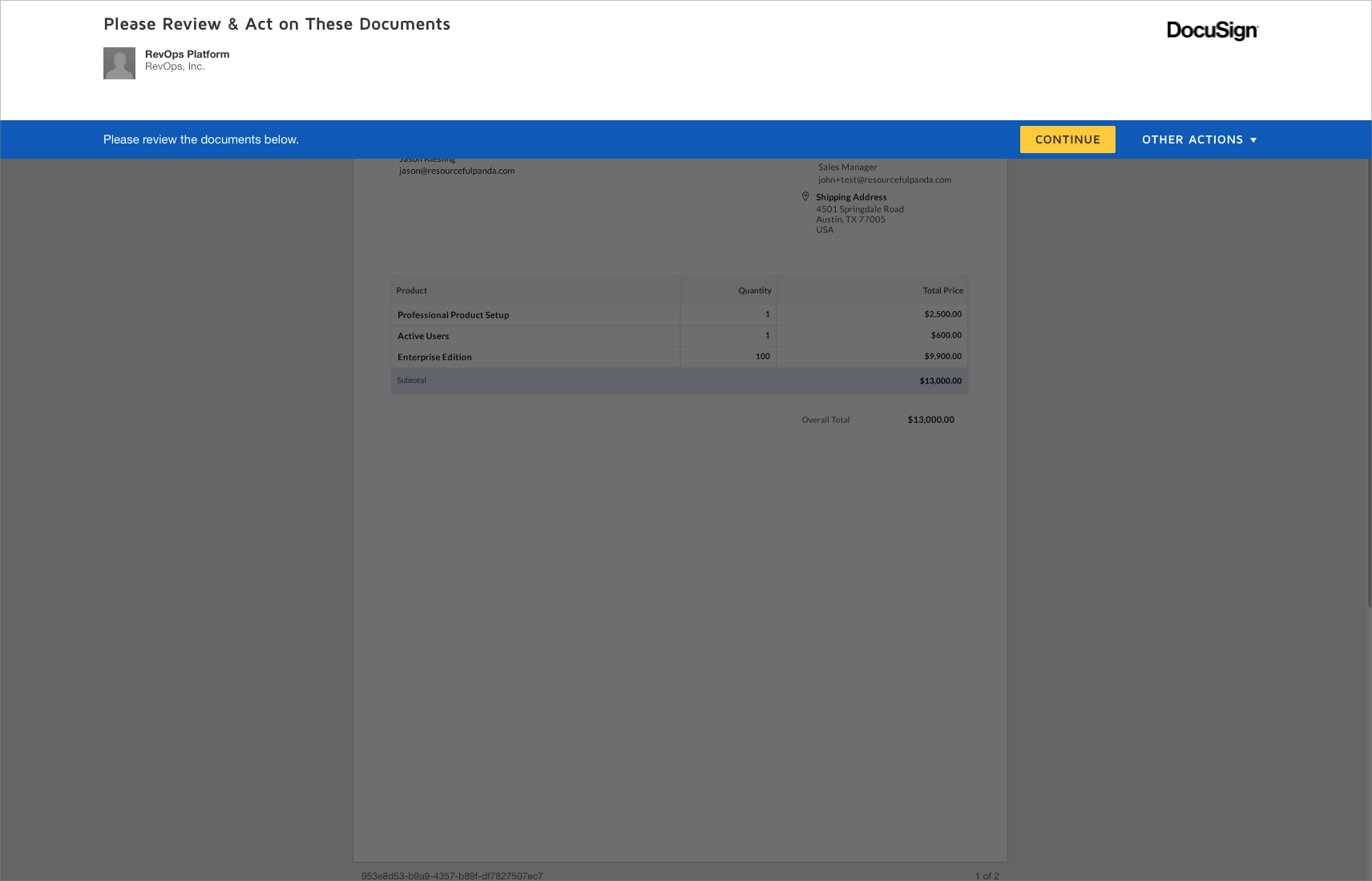 For security purposes, do not forward this email to others. If the deal is not signed within 7 days, clicking on this button will redirect you to RevOps where you may be prompted to login in order to sign the deal.
Deals may also be counter-signed from within RevOps. When a deal has started the signing ceremony (and been signed by one of your customers), it can be found with a "Signing" status. If your signature is required on any of these deals, you'll notice a "Sign proposal" button. Clicking on this button will also take you to DocuSign where you can review and sign the agreement.

Update User Profile
As the counter signer, we recommend that you confirm your name, title, and email in your User Profile. The signature block of every deal you sign will be auto-populated with this information. If your title is missing, you will need to type it in each time.