Walkthrough how to quickly create a RevOps Deal directly in HubSpot
This article assumes that your RevOps account is already connected to Hubspot. If you need help connecting your RevOps account to Hubspot, take a look at this guide.
Prerequisites
All RevOps deals start from a template. A template is a standard agreement that you customize for your customer. Before creating deals in RevOps, we recommend setting up a template to create deals from.
Creating Deals in HubSpot
When viewing your HubSpot Deal, you'll find a RevOps Quick View Card on the right-hand side.

Click on "Actions" and you'll see a list of templates. Select the template you would like to create an agreement with.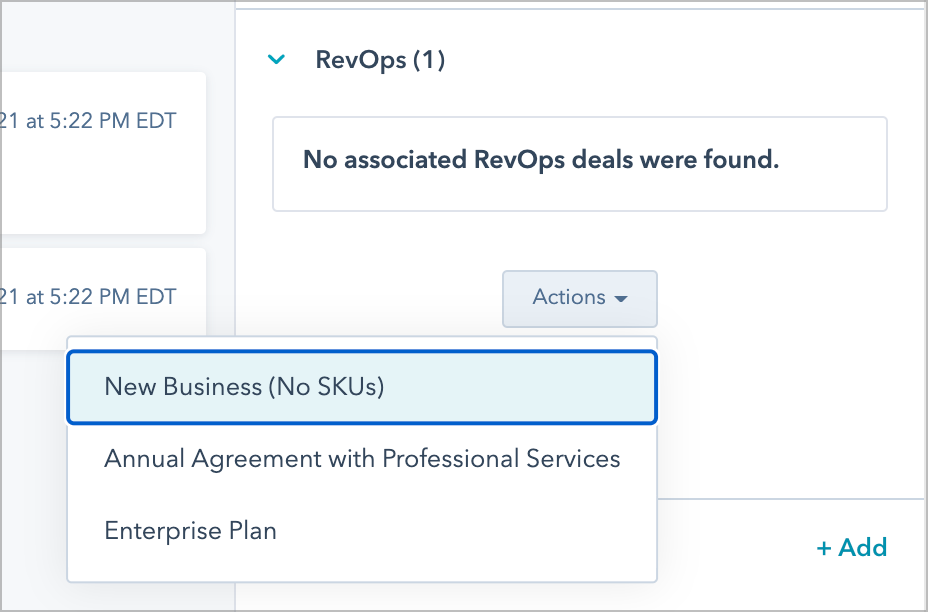 Once selected, the RevOps Deal Editor will open and is ready to draft.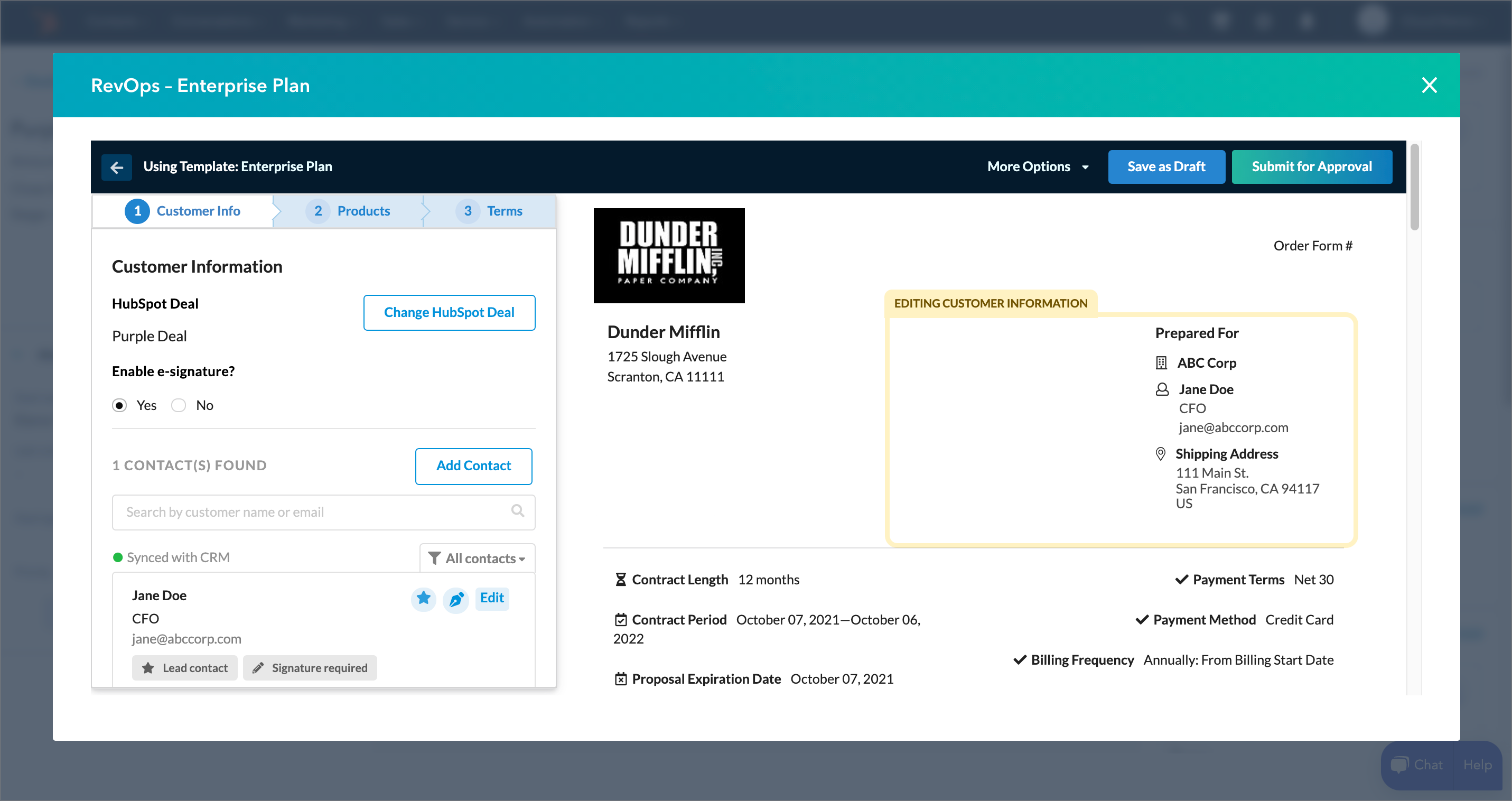 RevOps will associate the HubSpot deal that you were viewing when creating the RevOps agreement.
By associating the HubSpot deal, the contacts from the HubSpot deal, as well as the address from the account are automatically imported to use within RevOps.
Here, you can make adjustments to the agreement terms, add and update the line items of the agreement, and submit it to Deal Desk for approval. To learn more about how to customize your RevOps Deal, check out this guide.
Congratulations! Once your deal has been saved or submitted to Deal Desk, you'll see the in Hubspot update.