In this guide, we'll walk through how customers can reassign the assigned signatory for agreements created with RevOps.
Every once and a while, a deal may be created in RevOps where the customer signer may change. To help you handle these situations, RevOps allows customer signers with the option to reassign the signatory.
For businesses using RevOps,
To allow your customer to reassign signatory, you'll want to make sure that within your workplace settings, you've enable signature re-assignment. This setting is only available to RevOps Admins.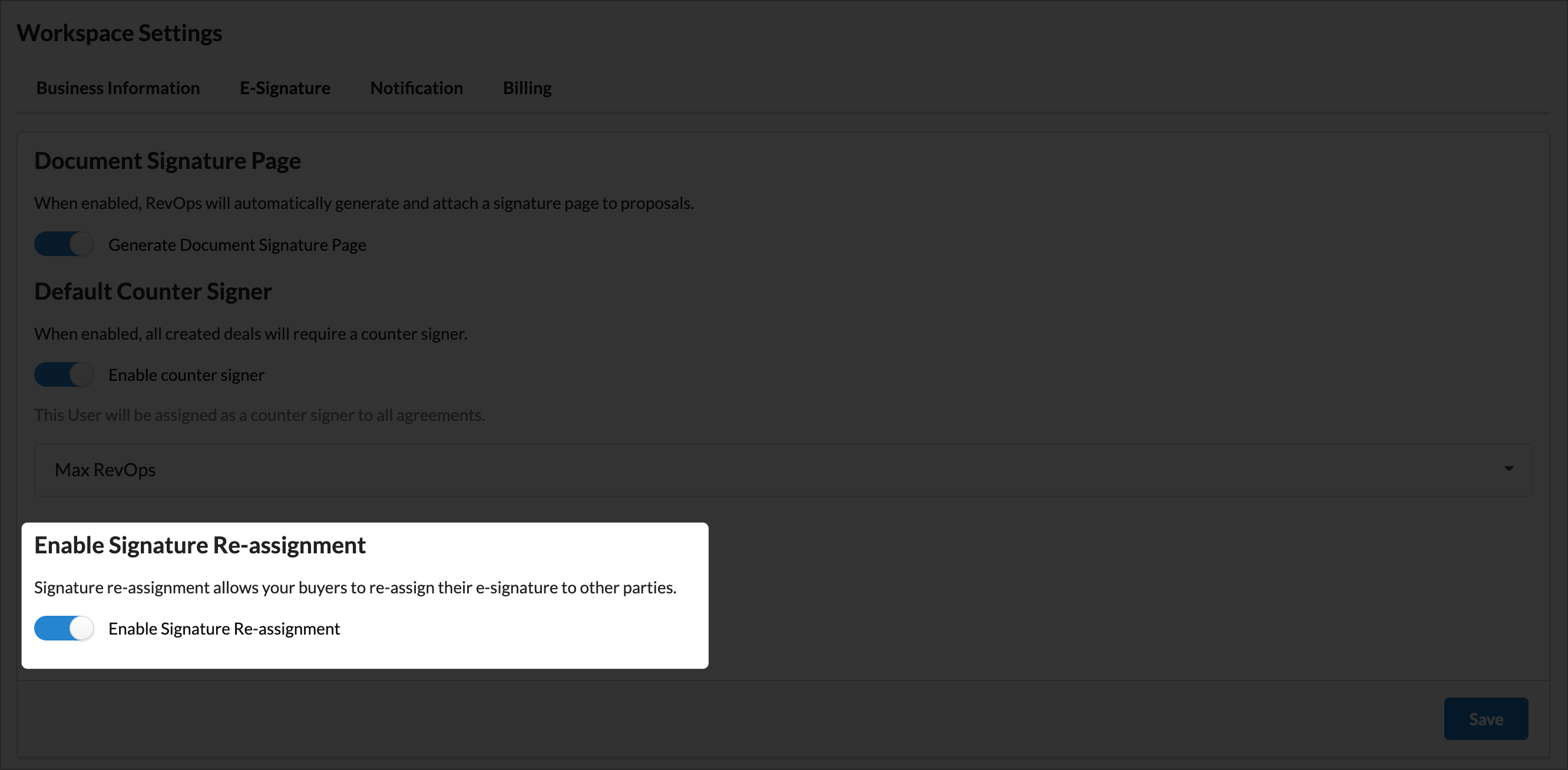 For Users who are customers to a business using RevOps
If you are a customer signing an agreement made by a business using RevOps, follow these steps to reassign e-signing responsibilities to someone else within your company.
Use the link provided to you by your Sales Rep and log in to view the Sales Agreement.
As the customer signer, you will see a "Sign Document" button. Next to it, you should see a dropdown button. By clicking on that, you will have the option to "Reassign Signer".

If you do not see this option, contact your Sales Rep. The business you are working with may not allow signature reassignment.


Lastly, enter the name, email, and reason for reassigning.
An email will be sent to the reassigned signer letting them know that the Sales Agreement is now ready to be signed.

Currently countersigners cannot be changed once a deal has edited signing without restarting the signing ceremony. If you need assistance changing countersigners once a deal has entered the signing stage, please contact support@revops.io.