Trusted by Fast-Growing Software Companies



BizOps Manager @ Fin
Hannah Coleman
We wanted the ability to have a two-way sync - so if something changes in Hubspot, it would update on the order form, and if something changed in the order form, it would update in HubSpot. At the end of the day, RevOps checked all the boxes.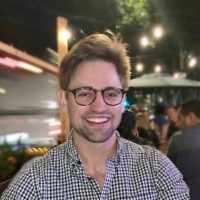 GTM Operations & Strategy @ Commsor
Alex Newman
Our reps no longer have to use two different tools and go back and forth looking at the deals in HubSpot and another product; they can live entirely in HubSpot, generate the contracts using the products already on the deals, and send them out.
FP&A Manager @ Muck Rack
Katie Cooper
Our CRM is Hubspot. RevOps really stood out in the ability to handle the technical and business requirements we had within our current system. And at the end of the day... it was the only one.
Agreement Templates
Customized Sales Agreement Templates
RevOps lets you build any sales agreement with your HubSpot CRM data, create custom templates, and sync the data from your agreements to HubSpot.
Create standardized templates for reps to use
Pre-approved SKU and term blocks for reps to add to deals
Reps Never Have to Leave HubSpot
Approvals Engine
Automated and Customizable Approval Workflows
Define custom rules for approvals for specific deals based on discounts, price, term language, and more. Automate approvals for deals that meet set rules.
Pricing, Discount, and Term-Based Workflow Rule
Auto-Approvals for Standard Quotes
Granular, Section-Level Approvals on Deals
Flexible Pricing Model Support
Take The Complexity Out of Complex Pricing
Create agreements based on non-standard pricing models such as usage-based, ramping, bucket pricing, volume discounts, and more.
Built-in, real-time pricing calculator
Upsells, cross-sells, and co-terming
Ramp schedules, true-ups, and minimum commitments

Latest Customer Story
Learn how Muck Rack leveraged automation to cut out manual errors and save 2-3 hours a day
Read More Customer Stories
Curated revenue and SalesOps content sent to your inbox daily!
Join over a thousand subscribers